XMAS LIGHTS
CHRISTMAS LIGHTS AND FESTIVAL
Borough Green is justly proud of its Christmas Lights, putting many larger towns to shame. But what makes this display so unique is that the whole affair is run by volunteers, including the fundraising, where the generosity of Borough Green residents and businesses, assisted by the Parish and Borough Councils have enabled us to slowly improve and increase the display over 23 years.
Below High St Lights 2004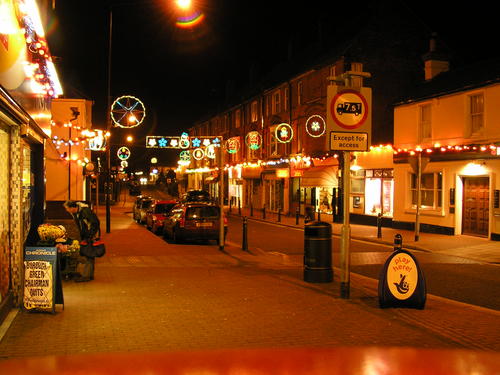 The Big Switch-on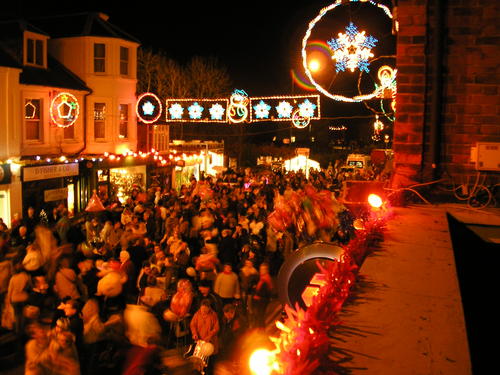 A packed High St, a countdown from 10, and the Princess switches them on. The centre display will be renewed this year.
The Tree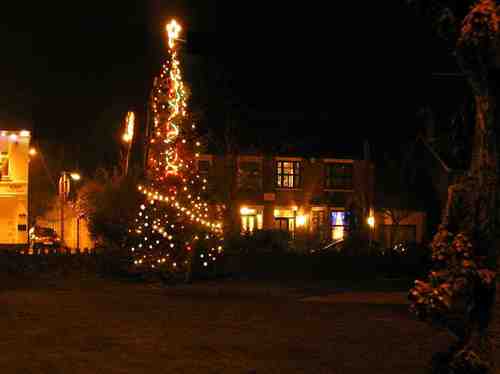 The tree was bought in 2000 by the Parish Council to celebrate the Millenium, and was planted in the Baptist Churchyard on the crossroads.
The Crew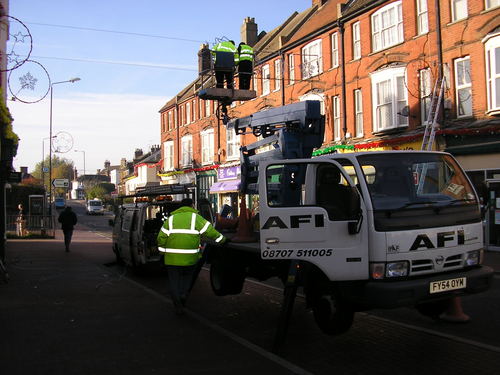 Early on a Sunday morning, the crew install the High St centre display, using a cherrpicker hired from a local company.
Santa's Transport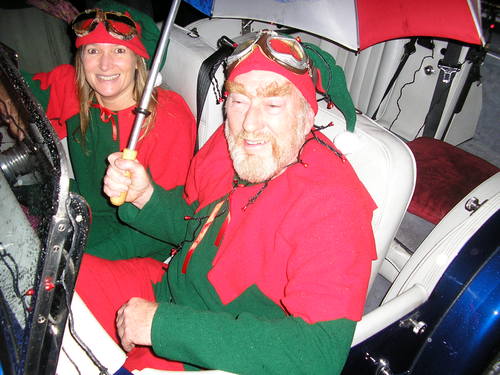 Every year we try to come up with ever more ingenious ways to get Santa to the Festival, this year Brands Hatch Morgan's carried him in a decorated sports car. It was all a bit rushed, despite their hours of preparation, because the heavens opened just as they arrived. Stll Santa got here again.
Santa On Stage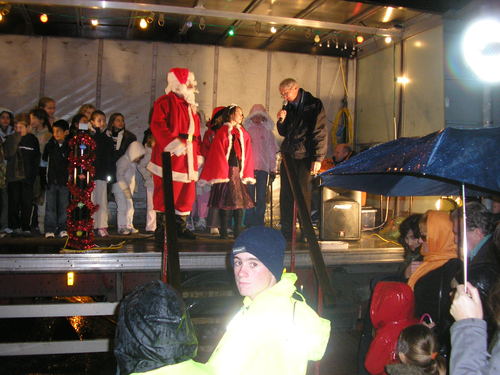 Santa and MC Malcolm talk to Rachel, the Festival Princess, whilst the Primary School Choir rest after their carol performance, moments before the lights are switched on.
Facepainting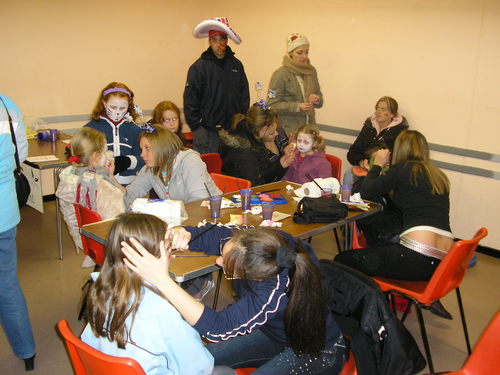 As well as the entertainment for the younger children in the upper hall, Santa has a present for every (good) child, and here a group of mothers and young ladies from The Joint run the facepainting operation.
Feel free to download and use images.