LOCAL PLAN
LOCAL PLAN CONSULTATION CLOSES 19th NOVEMBER = EMAIL TMBC
The Developer's Campaign of Disinformation continues, and More TMBC Dirty tricks
Local Plans 2009, 2011 & 2014 Supp
Draft Local Plan BGGC Extract BULLET POINTS [pdf version] EMAIL TMBC
Steve's NEWS VIDEO from KMTV last night,
The Office of National Statistics (ONS) reduces housing targets by 25% Telegraph Article ONS Source Data [link to Telegraph Article]
DISPROPORTIONATE DEVELOPMENT - one image that really kicked off the debate was this graph that shows BG Garden City (green) in proportion to everything else in the Borough - what have we done to deserve this? Large Version) (Drone Video)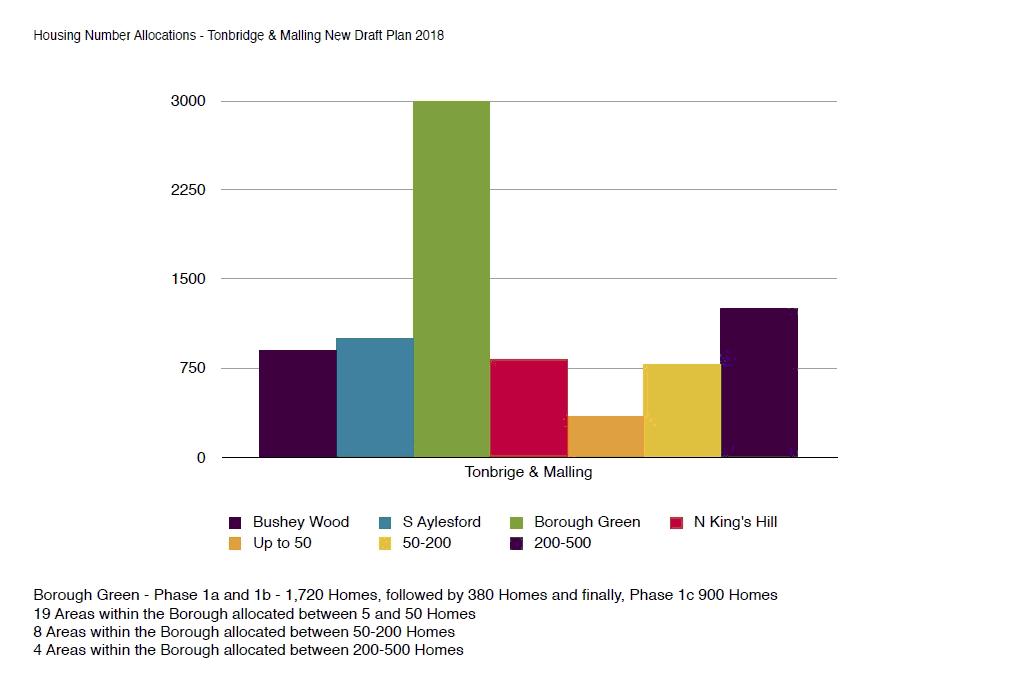 Graph Courtesy of Robin and Philippa
COUNCIL agree the draft Plan 39-6, even Councillors whose wards are as badly affected as us were bullied into supporting the Conservative Plan - Voting Details
In the interests of balance, this is the Sand Mafia's Website for BGGC
PTAB REJECT THE PLAN , CABINET IGNORE VOTE, AND REFER IT TO COUNCIL ANYWAY.
TMBC BACK DOWN, reverse the Developers demand to split the Relief Rd. This the new BGGC Extract , and here the Full Draft Plan This is a hugeley important step,
MORE TMBC SKULLDUGGERY TMBC Fiddle the voting
How can you tell a Planner is Alive? He is still lying.
UPDATED DRAFT LOCAL PLAN for PTAB 24 JULY, BGGC Extract This is the Regulation 19 version that we will be consulted on starting 1st October.
New Video BGGC Drone Flyover
Ightham Meeting short report Philippa's Detailed Notes
BGGC Garden City Public Meeting BG Vill Hall [Report]
TMBC FINALLY RELEASE DRAFT PLAN, AND IT IS FAR WORSE THAN WE THOUGHT BGGC EXTRACT FULL DRAFT PLAN AIR QUALITY
TMBC are misleading us - you might think from the BGGC EXTRACT that it is ONLY 1720 houses, better than 3-4000, but look at the TIMETABLE tucked away at the very back and you will find the whole 3000 are there, just spread out a bit. And TMBC's own Call for Sites says BGGC could be 4138 houses, but they also have to leave room for shops, schools and medical services.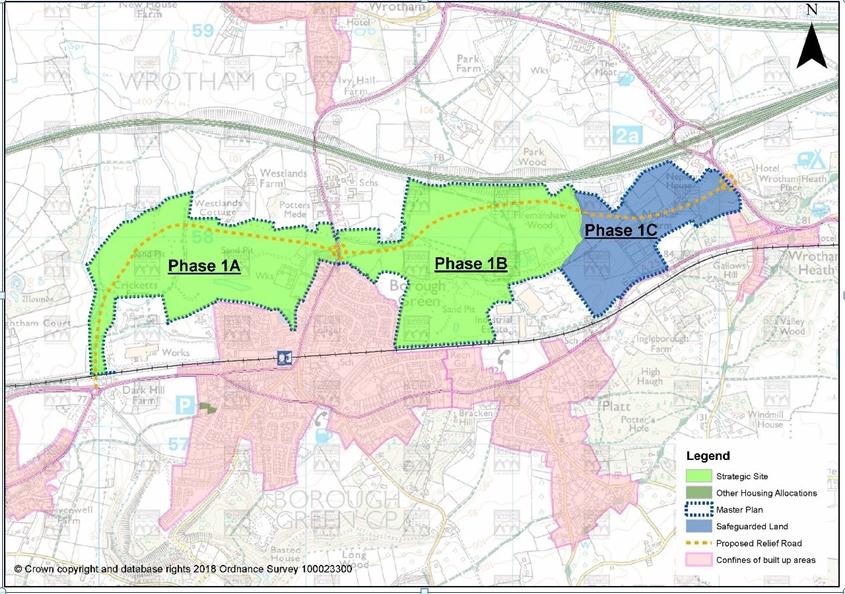 Below- 7.29 Borough Green to Victoria when BGGC is built