BOROUGH GREEN SANDPITS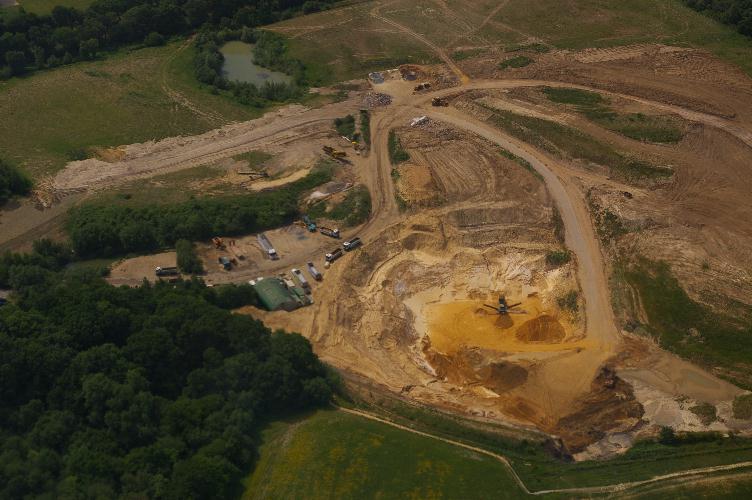 Borough Green Sandpits are one of the developers promoting Borough Green Garden City, but it is quite obvious that they cannot fill a hole that size within the time frame of the Local Plan. Without it, BGGC Fails.
So BGSP have been running 120 - 150 vehicles a day starting at 4.30 am, despite being restricted 60 vehicles a day with a 7am start, and they are only allowed 7 HGVs and 4 trailers operating from the site.
In 2018/19 BG, Platt and Wrotham PCs got together and began covert video surveillance, which is where we got those figures. But BGSP claimed they had been operating their entire fleet from there since 2002, despite that being completely illegal under Operator's Licensing. Undeterred, they lodged a Lawful Development application. If they had been successful, their flouting of Planning Rules and Operators licensing would have been negated. ILLEGAL TRUCK MOVEMENTS
But thanks to some excellent work by the Planning Officer Adem Mehmet, Pete Gillin at Wrotham, videos by me and Pete, and a lot of behind the scenes stuff by Harry Rayner, we proved our case.
PLANNING OFFICER'S REPORT PLANNING DECISON REFUSAL read Chronicle Article
As well as ignoring such Planning Rules, they are also very cavalier about discharging sandpit water into our river system, and recently dumped several hundred tonnes of silt when their pond burst its banks. This flooding Lingfield Rd Gardens, and blocking a lot of local watercourses.
Of Course, BGSP have form in flouting planning rules. In the top picture you can see a pond, designed to limit water flow under the railway and down behind Lingfield Rd. Last year BGSP over pumped water out of the pit, and this pond burst its banks, flooding Lingfield Rd gardens, and carrying hundreds of tonnes of slurry downstream. The 3 pictures below show the aftermath of what the Environmet Agency classified as a major environmental incident. But that slurry didn't stop there, the pictures below that show the culvert under Maidstone Rd at the Rec, still largely blocked with slurry this June. And they wonder why Borough Green Floods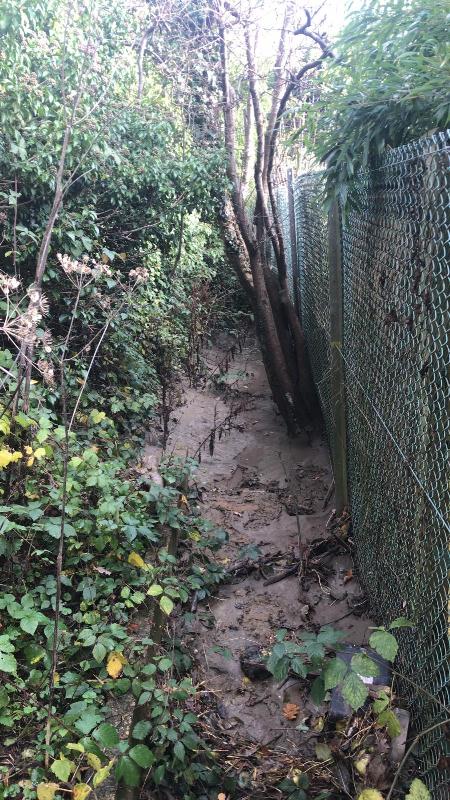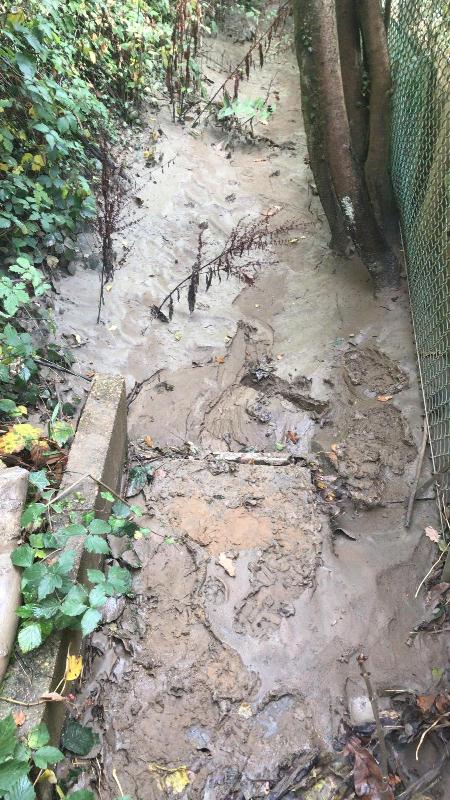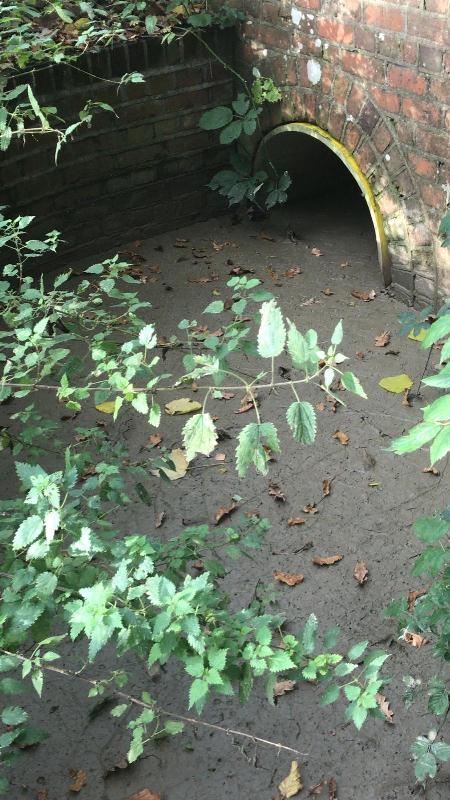 Below Lingfield Rd culvert
<