BOROUGH GREEN NEWS
STOP PRESS - A25 CLOSED AT ASKEW BRIDGE - SUBSIDENCE
8 June - could last 10 weeks yet. UPDATE 31 May
Every Cloud has a Silver Lining

UPDATE 29 May Sandy Ridge - Landscapers working in garden
New ARC Historical pictures
VACCINATION Do NOT phone the surgery - you will be contacted with an appointment. (Surgery website)
RECREATION GROUND CARPARK OPEN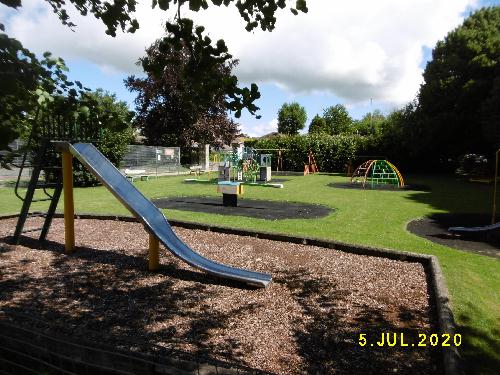 ===================================
STREETNAMES What's in a name? - Have a look, please email me any additions, edits and corrections.
VILLAGE ENHANCEMENTS WAR MEMORIAL MEMORIAL BENCHES CORONATION OAK NEW QUARRY HILL TREE
FOOTPATHS & PROWs - We have a great network of local paths for walking
GUESTBOOK COMMENT READ COMMENTS
Below : At least she will be able to tell her children what it was like before the bulldozers moved in and changed this into 3000 houses.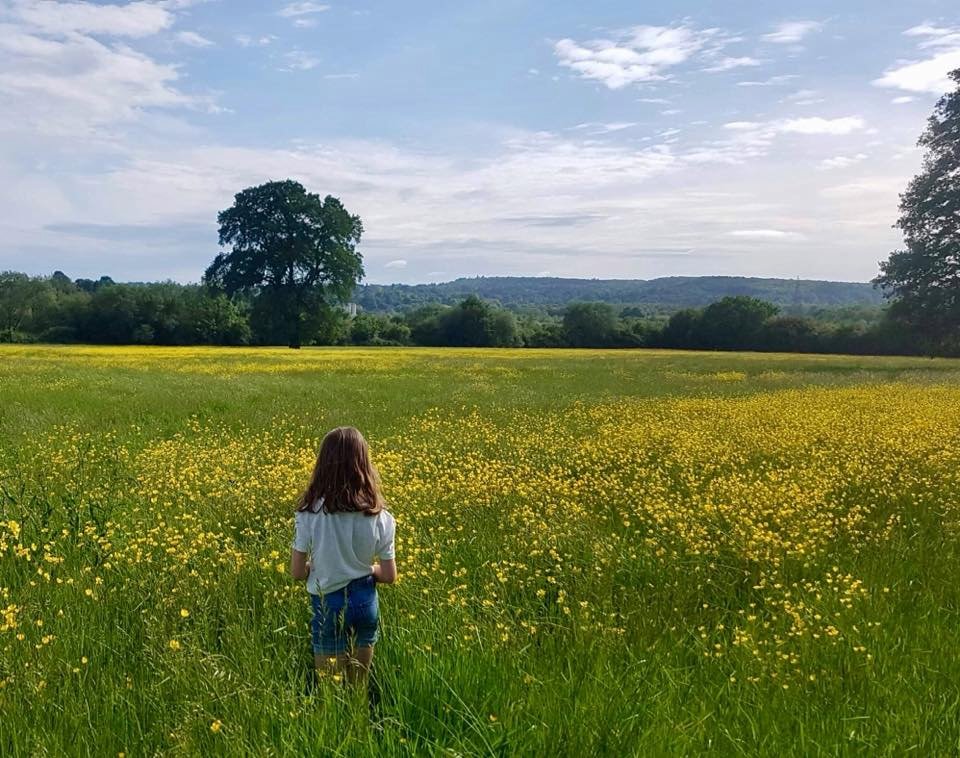 Photo & words courtesy Bryan Rawlins Click picture to enlarge
=================================================
Mike's Other websites Apparently there was a meeting of High Level Council Leaders and the like, discussing Proposed Boundary changes. Leader of Sevenoaks said that it was likely that Ightham, Wrotham and Stansted would become part of Sevenoaks, and someone asked "Why not Borough Green?". The Leader of Sevenoaks Council said :
" Borough Green? - NEVER - Borough Green is trouble on steroids".
I feel so proud, should we adopt this as a Village Coat of Arms?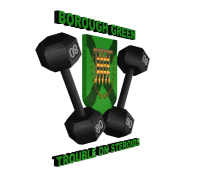 FLOODING UPDATES. Wrotham Rd, Lingfield Rd & Basted Mill
Ian Bangay's Borough Green Photos
| | |
| --- | --- |
| | Election -75% turnout |
VILLAGE HALL 50th ANNIVERSARY- [Report and pictures]

Crest Nicholson New Homes in Borough Green Kent, Crest Nicholson New Homes Hazelbourne Development, Hazelbourne New Homes being built at Isles Quarry,Kent Messenger, Sevenoaks ChronicleFRIENDS AND NEIGHBOURS
WROTHAM PARISH COUNCIL PLATT PARISH COUNCIL
IGHTHAM PARISH COUNCIL PLAXTOL PARISH COUNCIL
What does My Parish Council ever do for me? Well here's Barry and me, Christmas Eve, clearing fallen trees from Thong Lane.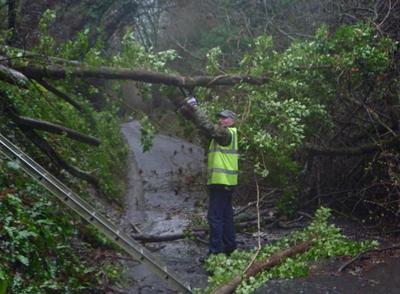 VISITOR COUNTER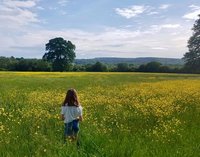 WHAT IS HER FUTURE?
NEXT PARISH COUNCIL MEETING ThurSDAY 3rd June at Potters Mede
Rotating logos by Dave Sutton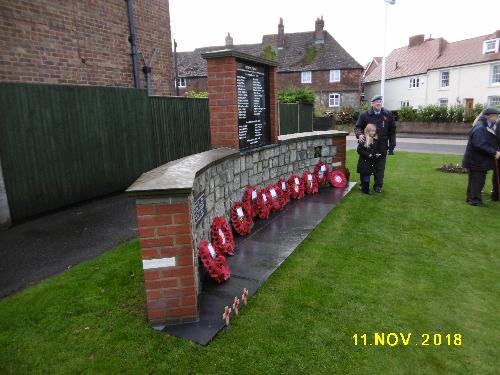 BG Herald designed by Charles Willsher

==============
Below
Its not always sunny in Borough Green, although it usually feels like it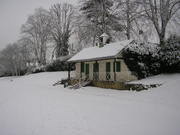 ---------------------------------------------------------------
(c) Mike Taylor all pictures unless otherwise stated : feel free to use any images, but if you earn I'd like a share !